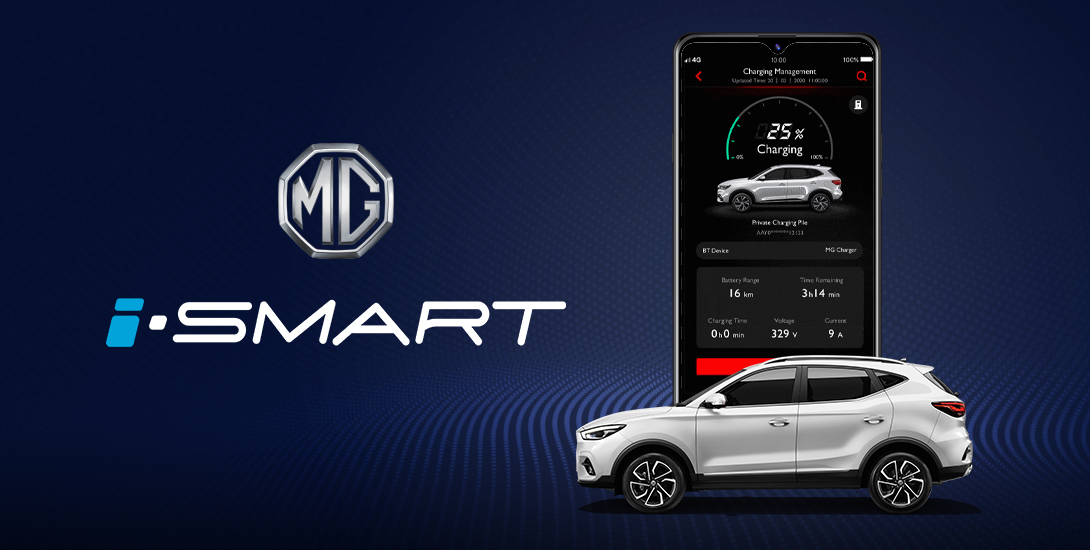 More than just driving with 3 smarts.
Smart Check, Smart Command, Smart Connect
i-SMART system can be upgraded in the future. Detail of i-SMART features may change depending on the service provider. i-SMART intelligent system from MG allows you to connect with your car. This technology has elevated your driving experience, it allows you to monitor your car easily, activates car features as you wish, connects to your lifestyle, and it can upgrade its function. With Artificial Intelligence (AI), this makes life easier endlessly. Moreover, there are many functions for your smart lifestyle such as voice command, commands from a touchscreen, and through a smart phone application*.
Smart Check
You can easily check your car anytime anywhere with your smartphone and many features included for your safety and to be more convenient. This system also monitors the battery and charging status and helps in finding charging stations.
Smart Command
Just by saying 'Hello MG', you can access your smarter life and order function accurately through your smartphone and touchscreen. To be able to use this function without needing to move your hand from the steering wheel for your safety, you can command the function and this intelligent system also understands Thai Language and comes with other abilities.
Smart Connect
Through i-SMART, you can connect your lifestyle with smartness so that you can enjoy your ride with updated features to bring comfort to your life beyond your expectation.